Sleep Training and Sleep Consultant in Grand Rapids, MI
Helping Babies and Children in Grand Rapids, MI Sleep Since 2016
 Customized Baby & Child Sleep Solutions 
Imagine experiencing a restful night's sleep in just one week. Join the hundreds of families who were once exhausted too and are now well-rested. With individualized sleep training and unlimited support, success can be yours.
When your baby, toddler or big kid is having trouble sleeping, it can leave everyone feeling exhausted. But it doesn't have to be so difficult. You can have a sleep training plan that is effective. It works because it's tailor-made for you and your child alone. It's based on your child's temperament, your family situation, your parenting style and more.
With an expert trained in infant mental health, maternal mental health, and all aspects of sleep science, you can rest assured that you're in good hands.
Baby, Toddler and Big Kid Sleep Training for Exhausted Families in Grand Rapids and anywhere else in the world you may be.
Hi, I'm Kim Rogers, and I've helped hundreds of babies and children get the sleep they need. 
Are you exhausted and desperate for a sleep solution that works? A solution that doesn't involve letting your child cry it out? Have you already tried everything out there? Do you have a baby that just won't sleep, an unusual case?
If so, you're not alone, and I can help you.
My methods help babies and children sleep better, in the fastest amount of time, without all the stress and tears.
Your child really can sleep. You don't have to stop feeding at night. You can nap on the go. You don't have to cry it out. You don't have to be a prisoner to a strict schedule. Yes to sleep. Sleep is good. You'll be glad you did! (You can thank me later!)
As far as "sleep training" goes — I believe that the idea of forcing children into something that doesn't come naturally is unnecessary (and unnatural). Essentially, there is no training.
When we talk about how babies and children's brains work and how sleep works for them, the process of "getting good sleep" becomes so much easier. In that sense, babies aren't being "trained" at all. They are sleeping.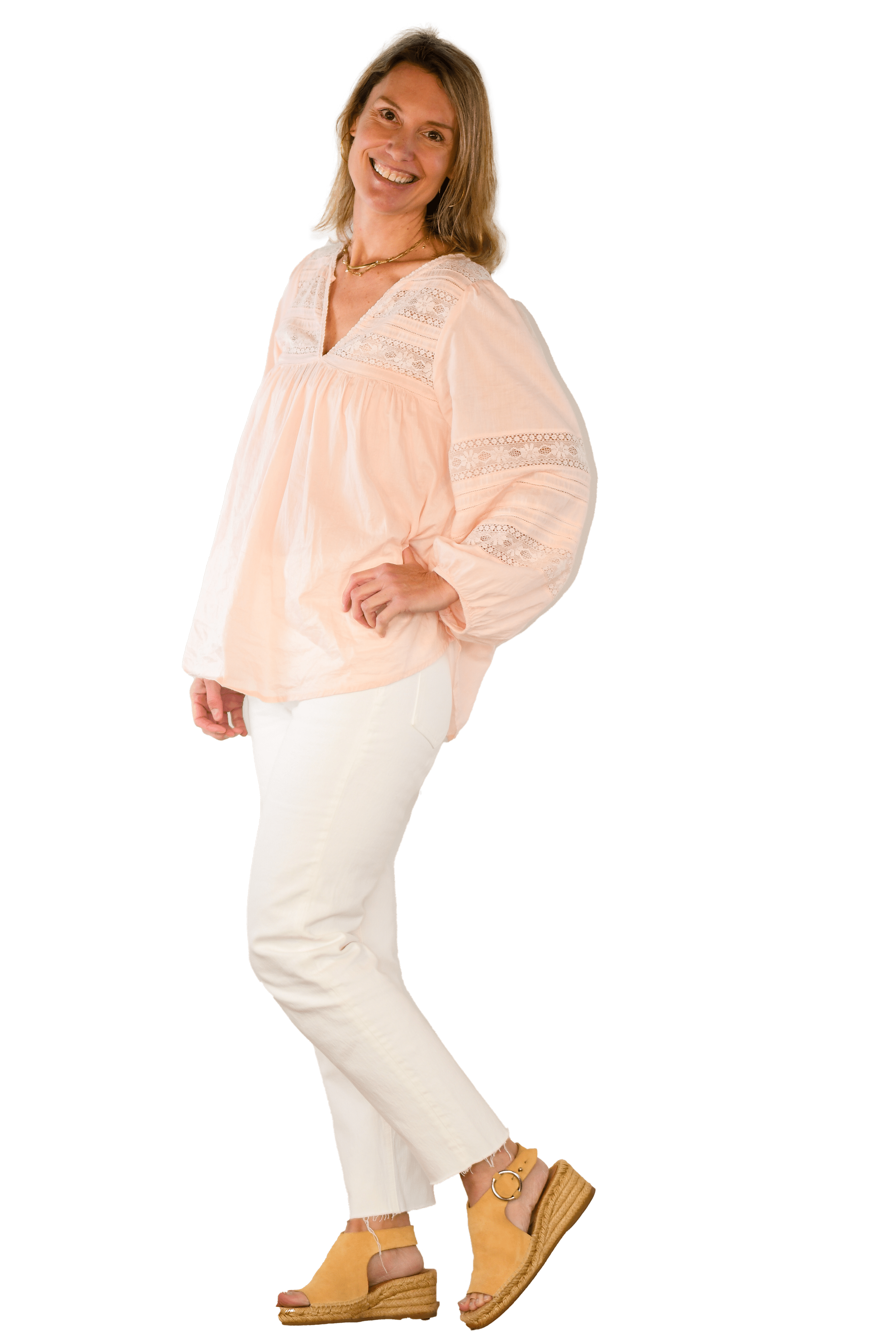 See Why Parents In Grand Rapids Rave About Kim's Customized Sleep Training Plans and Personalized One-on-One Support
Thank you!! Bedtime has been going great! Last night she slept through the night and woke up at 7:20!!  She also hasn't had a night feeding the past 2 nights!
Dr. Alyssa Parz, Grand Rapids (mom of a 5-month-old)
Baby and Child Sleep Consultant and Sleep Training in Grand Rapids
I'll show you the signs of success as your child moves around, gets comfortable, and falls asleep. When it comes to comforting, touching, and allowing your child freedom of movement, you'll know just what to do. You'll know the right time to do it. You'll know how to gently guide your child in the direction of sleep. You'll know exactly what to do for your child. Because it's based solely on your child, it works. 
Even the most challenging sleep issues can be solved. Even if you think you've tried everything, you haven't! Even if you think it won't work, if you follow my support, it will!
If you're tired of endless nights of sleepless frustration, you can have the sleep you need. You can finally say goodbye to sleepless nights and hello to restful, rejuvenating sleep. Don't wait any longer – give your family the gift of a good night's sleep.